Charter Information
Gift Certificates Available Now!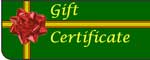 COUPLES SPECIAL - Full Day - $500
(When shared with another couple)
We can usually arrange - Call for Availability!
Half Day - $1000 Full Day - $1500
(Weekends, Holidays may be more. Call for rates.)
Custom Day Trips Available
Things to Bring and things not to bring
South Florida and Miami fishing available at an affordable price.

Wheelchair accessible fishing
Prices subject to change - Booze Cruises are on a per trip basis at Captains discretion.

Custom Night Trips - Swordfish & Sharks call for rates!
Weekends and Holidays may vary.
$ 500 WEEKDAY SPECIALS SOMETIMES AVAILABLE
( call for stand by slots )
CANCELLATION SPECIALS !
$800 FULL DAY...Up to 6 People
When available, stand-by trips
Call for availability
CALL FOR WEEKLY DISCOUNTS ALSO !!
WE WILL MATCH MOST OTHER CHARTER OPERATIONS...
call us to find out!!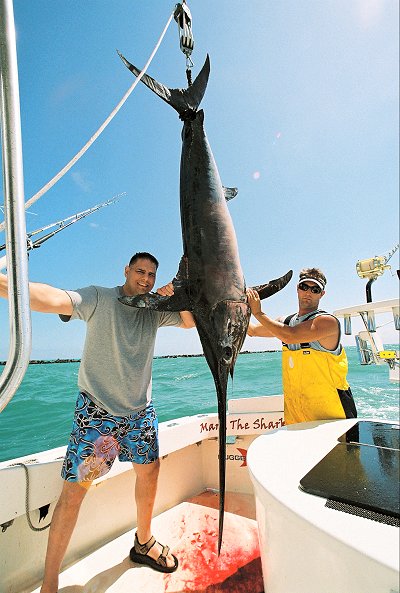 Individual Rates Now Available - $200 / person. Call Now!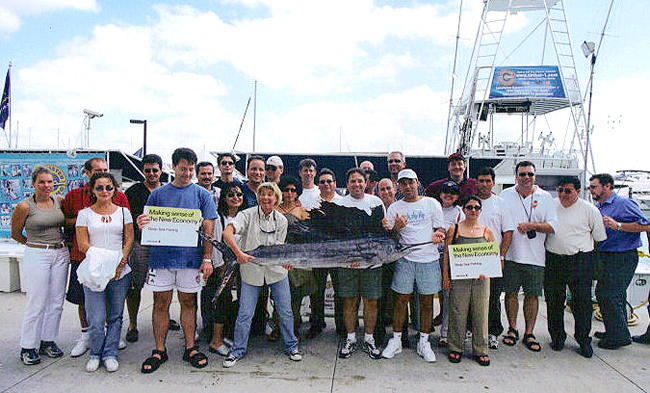 BIG Corporate Fishing Charters: Multi Boat or Conventions Trip Welcomed!
Call for Weekly Specials and Discounts
Underwater Video Available.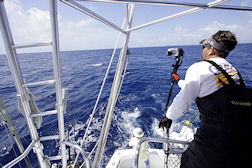 RECORD YOUR TROPHY CATCH UNDERWATER CALL FOR RATES!!!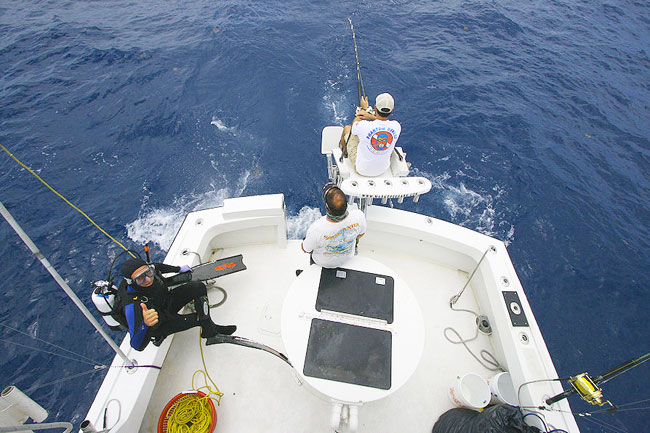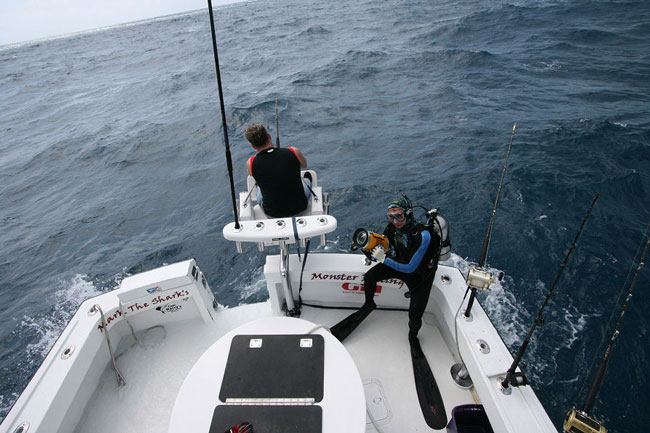 Video your Trophy Catches Professional Filmed by Cliff Buchanan of Video Charters.
(Advanced Notice Required)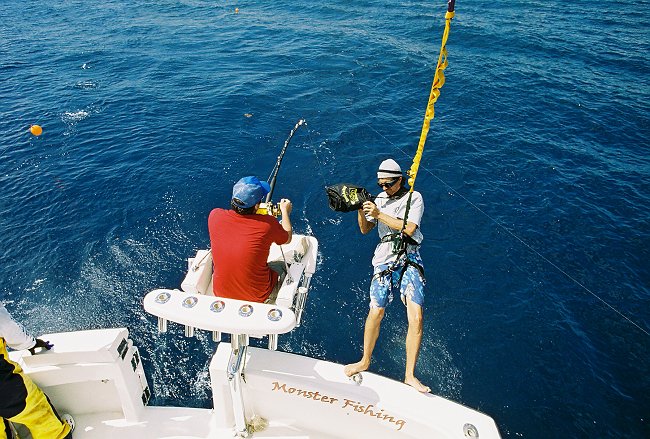 Underwater Photographers Available Upon Request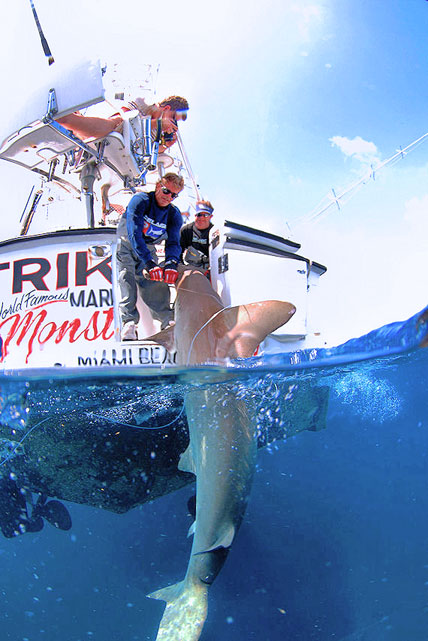 World Class Divers/Photographers Video Record Your Trophy Catch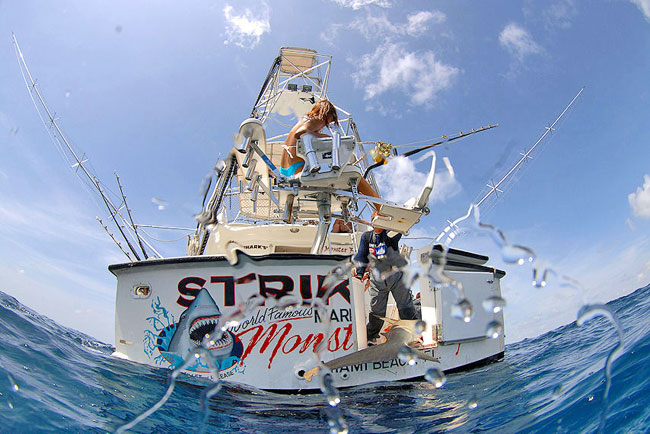 We have now added additional sport fishing yachts to Mark the Shark's
highseas fishing adventures. We can cater to your requests for large
groups or conventions. Fish aboard with the finest sport fishing
yachts & captains south florida has to offer.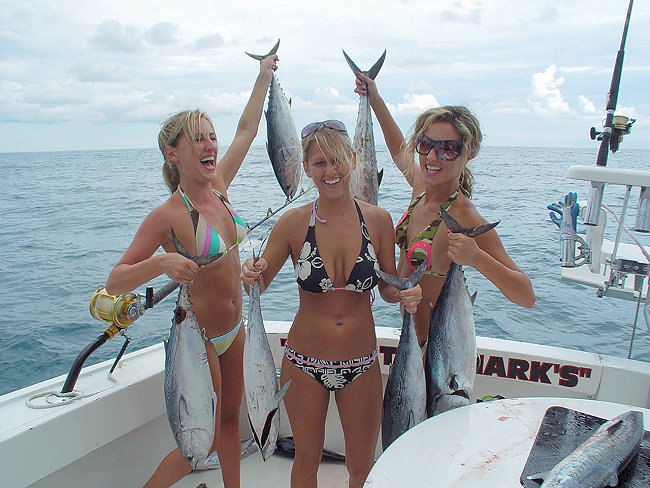 LARGER BOATS ALSO AVAILABLE FOR:
Bachelor Parties, Bachelorette Parties, Graduations, Bar Mitzvahs,
Offshore Maritime Signings, Buriels at Sea, Sightseeing, Moonlight Dinner Cruises,
Birthday Parties, Corporate Meetings and much more! All types of catering offered!
BACHELOR PARTIES ARRANGED THRU:
http://www.adventurebachelorparty.com/index.html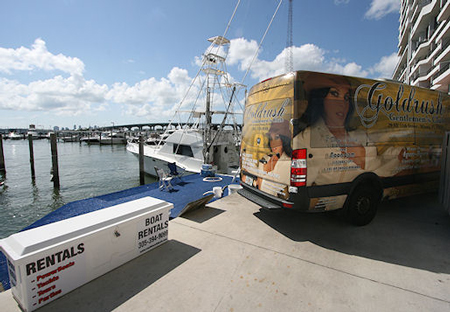 AVAILABLE NOW FOR BACHELOR PARTIES!!!
FREE COURTESY VAN FOR UP TO 15 PEOPLE
WILL PICK YOUR PARTY UP AT YOUR HOTEL!!
AVAILABLE 24 HRS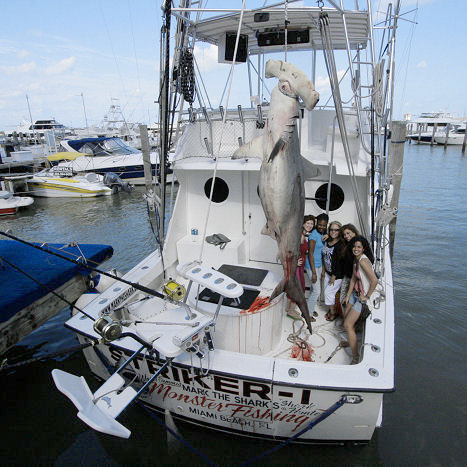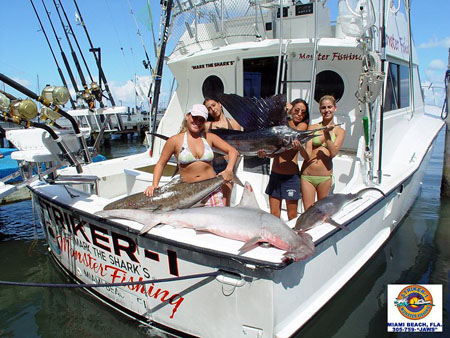 Click here for Monster photos of our Fleet for Charter

Call now to make your reservation for 1 to 20 boats.

Call 305.759.JAWS or 305.542.FISH
Toll Free: 877-365-5550
Fax us at 786-513-2682

Reserve Your Charter


Please place order if requesting food and/or beverage $25.00 service charge!
ABSOLUTELY NO HANDHELD MARINE POSITION DEVICES PERMITTED !!
What to Bring and What not to Bring!