QUOTES FROM THE PRESS

TREV GOWDY, Award winning producer of the 2 cable shows "MONSTER FISH" and "THE QUEST FOR THE ONE"
and son of the late CURT GOWDY, America's Sportsman
"MARK THE SHARK HAS CAUGHT MORE BIG SHARKS THAN ANYONE ALIVE! "
Andrew Stern Editor-in-Chief AVENTURA MAGAZINE
"MARK THE SHARK'S 50-FOOT STRIKER-1 HATTERAS YACHT HAS BEEN RETROFITTED
TO BE THE 'DEADLIEST SHARK-KILLING MACHINE' EVER DEVISED BY MAN."
CRAVINGS MAGAZINE
APRIL 09
"MARK THE SHARK– THE GREATEST SHARK HUNTER WHO EVER LIVED"
THE MIAMI HERALD FRONT PAGE:
JUNE 05
" MARK THE SHARK IS A KILLING MACHINE... IF EVERYONE DID WHAT HE DOES THERE WOULD BE NO FISH LEFT "
THE BOCA MAGAZINE:
JULY 08
"MARK THE SHARK IS THE UNDISPUTED KING OF THE SHARK HUNTERS"
THE MIAMI NEW TIMES:
APRIL 02
"MARK THE SHARK IS THE DARTH VADER OF THE FISHING WORLD"
THE PALM BEACH POST FRONT PAGE:
JUNE 08
"MARK THE SHARK KNOWS WHERE THE MONSTER FISH ARE"
THE PALM BEACH NEW TIMES:
JUNE 08
"MARK THE SHARK IS A BLOODTHIRSTY INCARNATION OF CAPT QUINT FROM THE MOVIE "JAWS"
MAXIM MAGAZINE:
MAY 06
"MARK THE SHARK IS THE ONLY CAPTAIN TO FISH WITH"
THE WATERFRONT NEWS :
AUGUST '08
" MARK THE SHARK IS TRUELY THE CELEBRITIES CHOICE FOR BIG GAME FISHING AROUND THE WORLD "
MIAMI NEW TIMES:
APRIL '02
" NO ONE DOES A BETTER JOB HUNTING DOWN BIG SHARKS THAN MARK THE SHARK "
AWARDED #1 FISHING WEBSITE IN THE WORLD!!
Charter Legend, Captain "Mark The Shark"® has been credited for capturing more sharks on rod and reel than any human being on the planet!

AS SEEN ON VERSUS TV
TREV GOWDY'S

If you want to catch a Sea Monster, you've come to the right place! Check out Captain "Mark the Shark's" Awesome Catches and Monster Photo Galleries

SHARK RESEARCHERS & SCIENTISTS LOOKING FOR FRESH SAMPLES PLEASE E-MAIL US AT Tim@marktheshark.com
BE PATIENT..... MONSTER FISHING VIDEO NOW LOADING...CLICK ON PLAY BUTTON


STRIKER-1 preferred fishing gear sponsor!
Number in Ultimate Big Game Fishing Equipment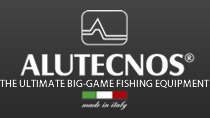 EVERYTHING SHOULD TASTE LIKE BACON!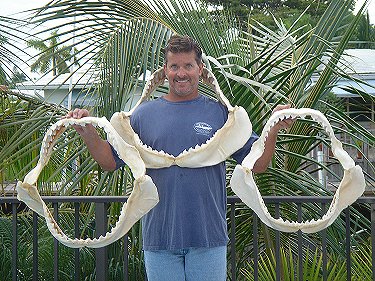 This site is copyrighted and all rights are reserved.
It is illegal to copy any text, graphics or other materials from this site.